Makefile plugin version 3
It's been a while since I wrote about the Makefile plugin last time.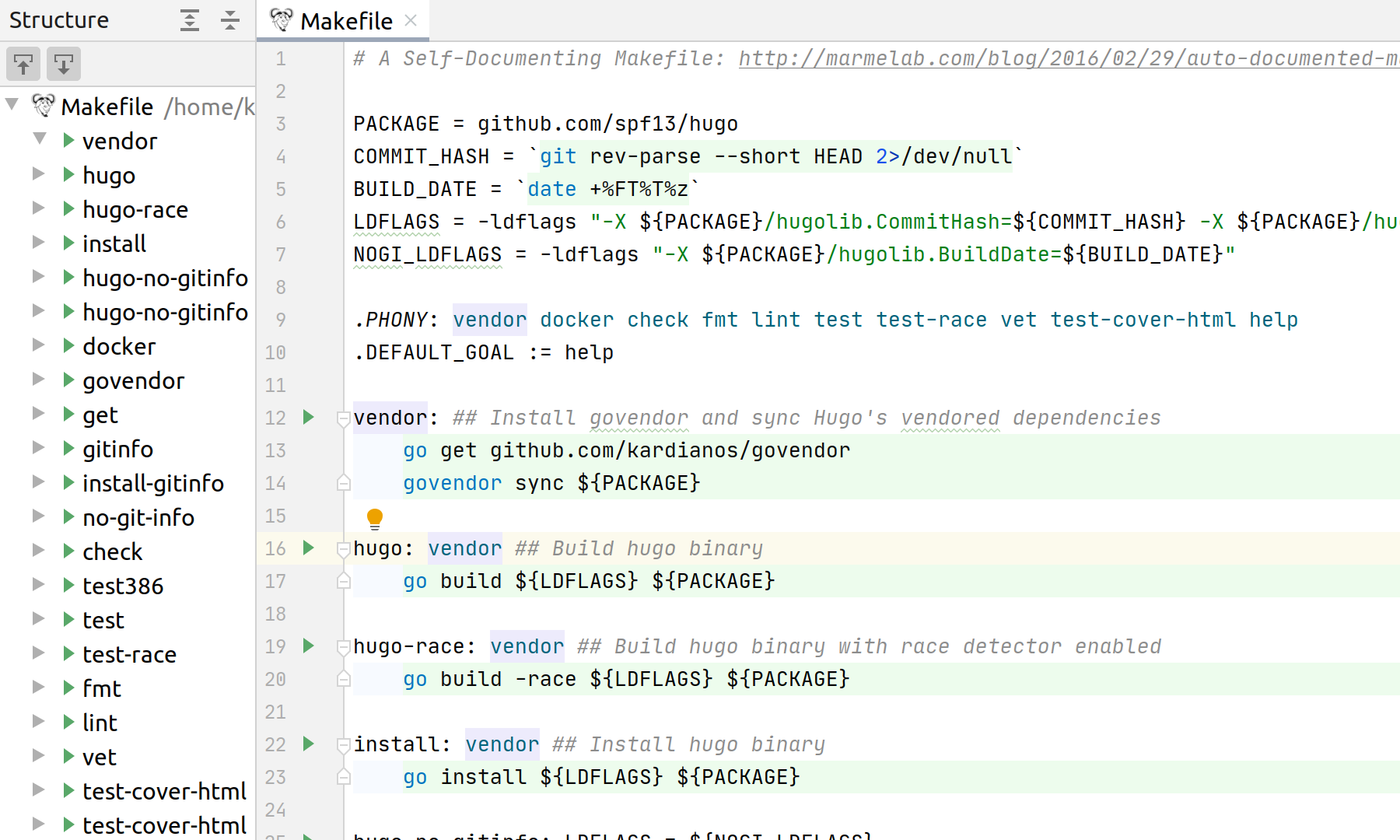 Over the last one and a half year, the plugin got many new features:
Shell language injection in recipes and `` blocks
Spellchecker support
Variable references which allow completion, rename, and searching for usages
Many other bug fixes
If you need to edit Makefiles, install the plugin now!
And don't forget to give the plugin 5 stars review, and star it on GitHub.
Subscribe to all blog posts via RSS and follow me @kropp on Twitter.