Bose Headphones spied on listeners (including me)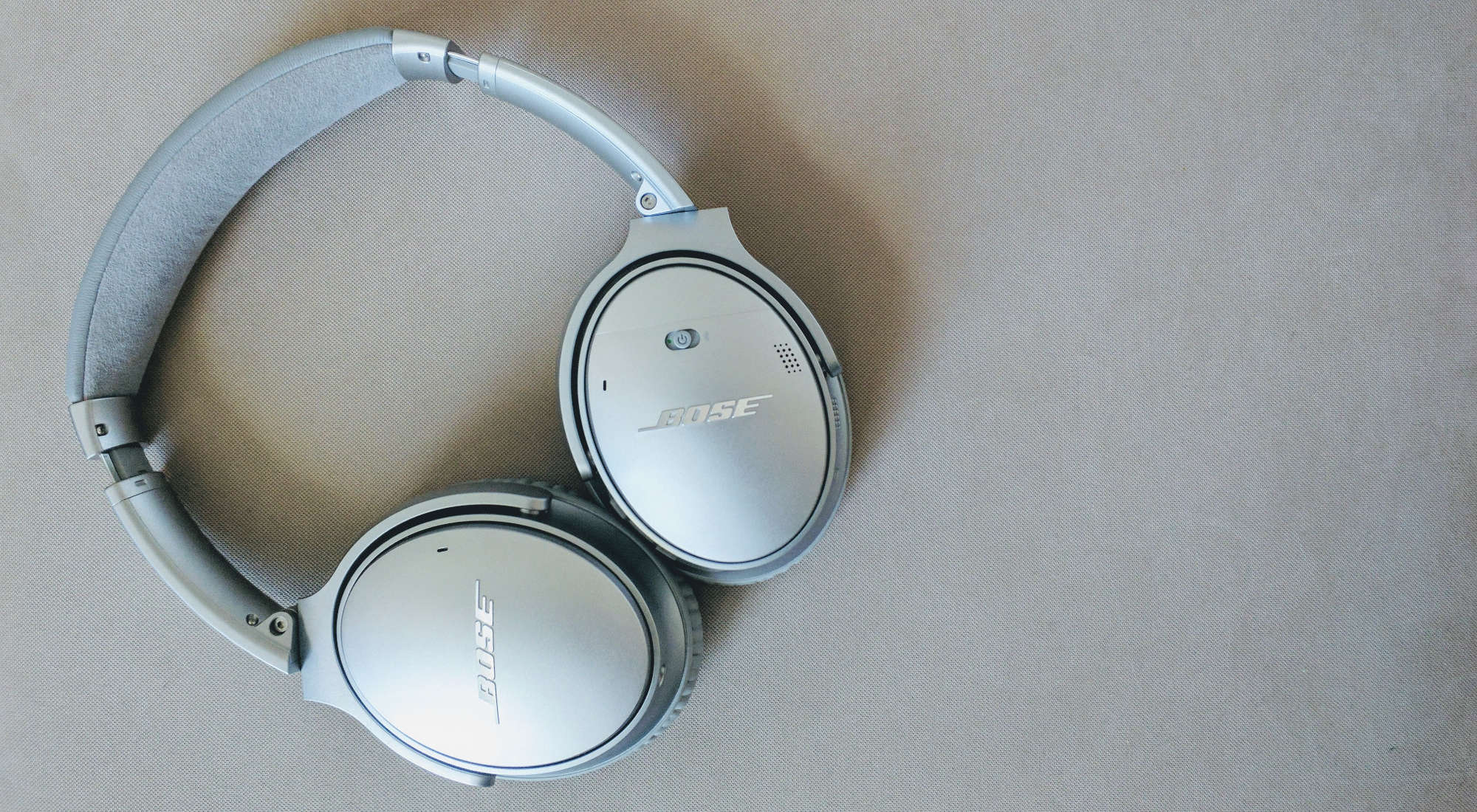 Bose Quiet Comfort noise canceling headphones are a must have for frequent travelers. Though I don't travel that much, I've been dreaming about such headphones since a long time. And as soon as they've announced a new wireless model with Bluetooth connectivity I've immediately decided to buy one. And I'm not disappointed at all; sound quality is superb, noise canceling works as expected, they look beautiful and sit comfortable. They might be a bit overpriced, but I still think they worth it.
I was a satisfied customer until I learned these headphones were spying on listeners via Bose Connect app. On April, 19 it was announced in media after a complaint against Bose Corporation was filed in US.
A few days later Bose started communicating this issue with customers on their website ([full-page screenshot](/blog/img/2017/Screen Shot 2017-05-08 at 11.59.24-fullpage.png) as of May 8, 2017, in case they decide to hide this page later). I followed their press releases and noticed one easily recognizable pattern.
The five stages of grief
To explain what is this, let me just quote a Wikipedia article here:
The Kübler-Ross model, or the five stages of grief, postulates a series of emotions experienced by terminally ill patients prior to death… Kübler-Ross later expanded her model to include any form of personal loss, such as … major rejection.
Sounds familiar, right? Let's take a look.
1. Denial and 2. Anger
April, 20

We understand the nature of Class Action lawsuits. And we'll fight the inflammatory, misleading allegations made against us through the legal system.

For now, we want to talk directly to you.

Nothing is more important to us than your trust. We work tirelessly to earn and keep it, and have for over 50 years. That's never changed, and never will. In the Bose Connect App, we don't wiretap your communications, we don't sell your information, and we don't use anything we collect to identify you—or anyone else—by name.

If there's anything else we think you should know, you'll hear it straight from us.
As expected, their first reaction is to deny all accusations. Of course, such answer doesn't help to restore trust and loyality.
3. Bargaining
April 23, 2017

We told you you'd hear things straight from us. We've answered your questions when they've come in, but when there's misleading information being repeated about us, we have to repeat our responses to clarify. So we're going to share with everyone what we've shared with those of you who've contacted us directly, and what we've shared more broadly to correct the record.

First, our privacy policy can be found on the Connect App. You'll find that the Connect App collects standard things to make your experience, and our products, better—like device information, app performance, and app and product usage. That includes information about songs playing on the device, volume played, and other usage data.

But you have to be using the Connect App with your Bose product for that to happen. You can use every Bose Bluetooth product without the Connect App.

For as long as we're hearing from you, you'll keep hearing from us. And we'll keep posting additional information that you haven't asked us about, too.
Next, they admit collecting a lot of data. But at the same time, they are trying to blame customers for using their app.
This is unfair. I've installed that app only to receive firmware updates which are inevitable with modern gadgets. Yes, I accepted their privacy policy and didn't read it thoroughly. But you don't expect such things too, right?
4. Depression
April 25, 2017

Everything we've shared with you over the last few days still stands—we never sold your data, and we never used it to identify you or anyone else. But we're now going to take three additional steps to give you more options and assurance.

The Connect App will be updated so you can opt out of having it collect data. Any information collected before the opt out is available will be altered, so it can't be linked to you or your device by anyone. And the Connect App's privacy policy will be updated to include even more information.

We'll let you know when these changes go in to effect. We're working on them now, and you'll hear from us soon.
A week after the news bomb has exploded. Nothing really helps, people keep posting obsessed reviews in app stores. They finally understand they should stop collecting data or at least give an option to opt-out. I hope that they don't lie they never sold any data. But how do I know? We'll wait for a court decision.
5. Acceptance
May 3, 2017

The Bose Connect App update is now available.

After you download the update, go to the app's main menu, select "Privacy Policy and Settings," and use the toggle switch to opt out from data collection.
It took them two weeks to accept their fault and to understand that privacy still matters. I appreciate they now offer an opt-out and have clarified privacy policy. However, I'm still not sure I want to reinstall the app.
Once you lose respect, it's very hard to get it back.
Let it be the lesson for all of us.
Subscribe to all blog posts via RSS and follow me @kropp on Twitter.