Ubuntu Theme for IntelliJ IDEA
Following yesterday's announcement of custom themes support for IntelliJ IDEA, I'm excited to release a preview of Ubuntu theme. It is based on awesome Darcula theme, but is tuned to match Yaru color scheme introduced in Ubuntu 18.10.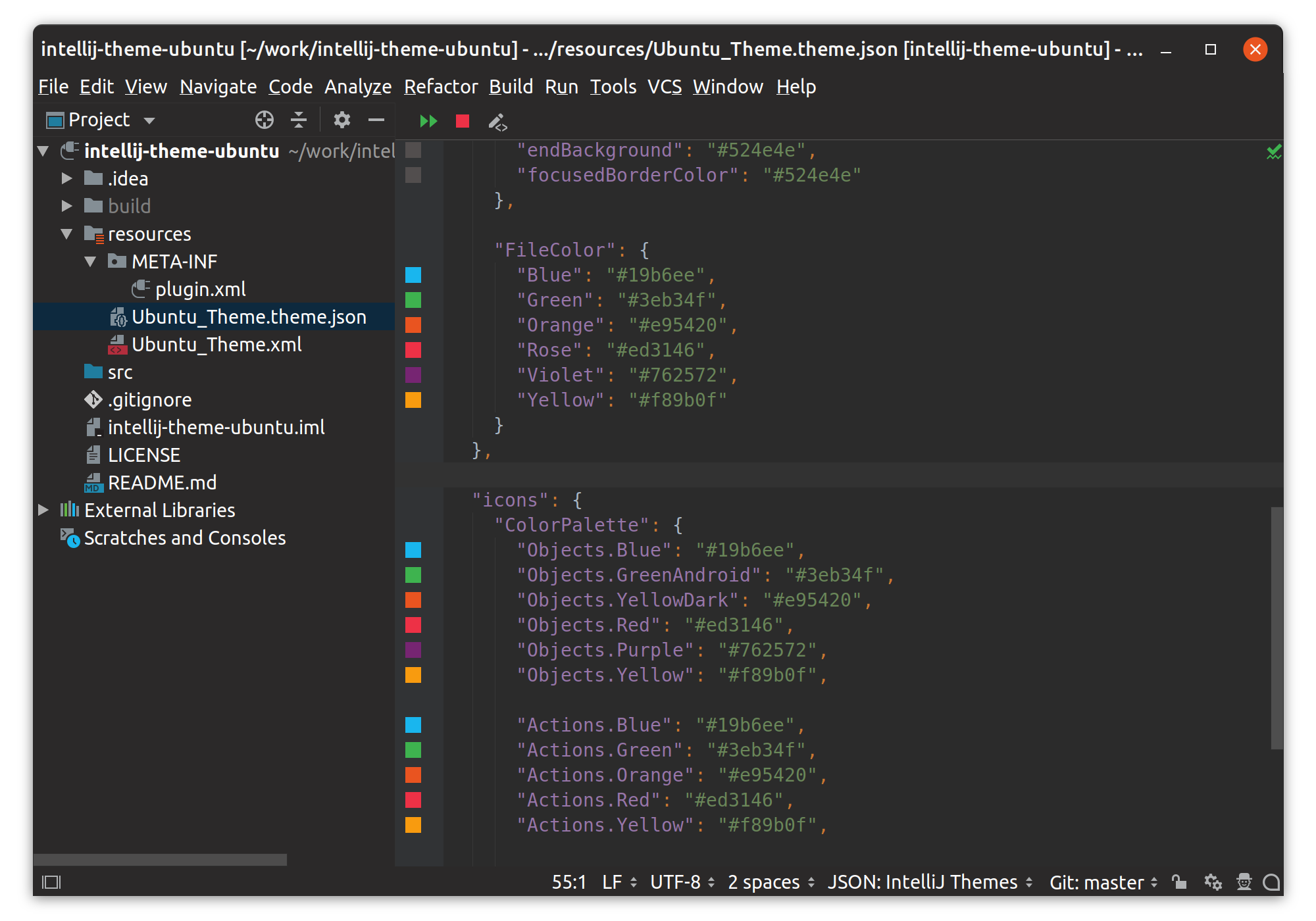 Creating a new visual theme for JetBrains' IDEs is now easier than ever, check out the documentation and try it yourself. You can tweak colors and apply changes instantly right in the editor!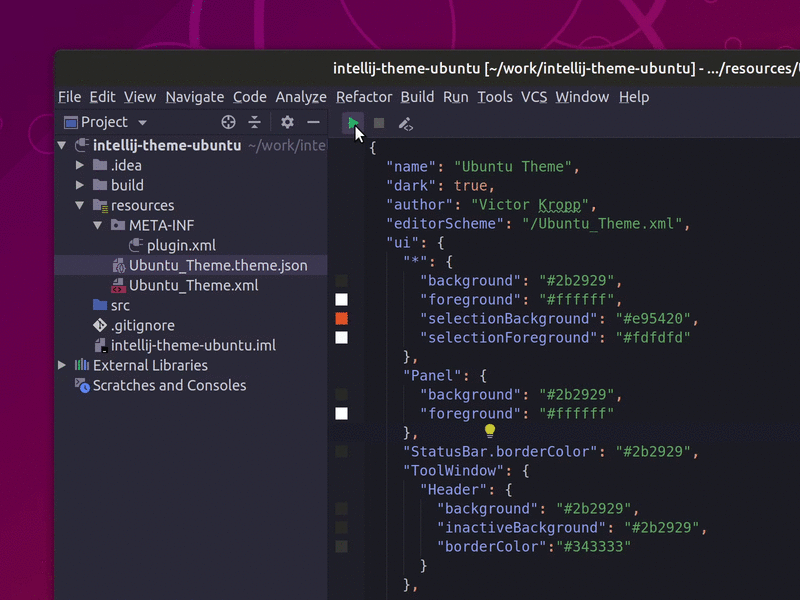 The source code of this theme is available on GitHub. It is work in progress and Pull Requests are welcome!
Give it a try and let me know what you think.
Subscribe to all blog posts via RSS and follow me @kropp on Twitter.