Dell XPS 15
I've been on a hunt for a decent laptop for developer for quite some time. I've even tried a MacBook for a few weeks, but wasn't impressed at all. It could never convince me that it has enough advantages over Windows and, primarily, Linux to adjust high price tag.
Finally, I've found the ideal solution for me: Dell XPS 15. I've been using it for quite some time already and totally happy with it.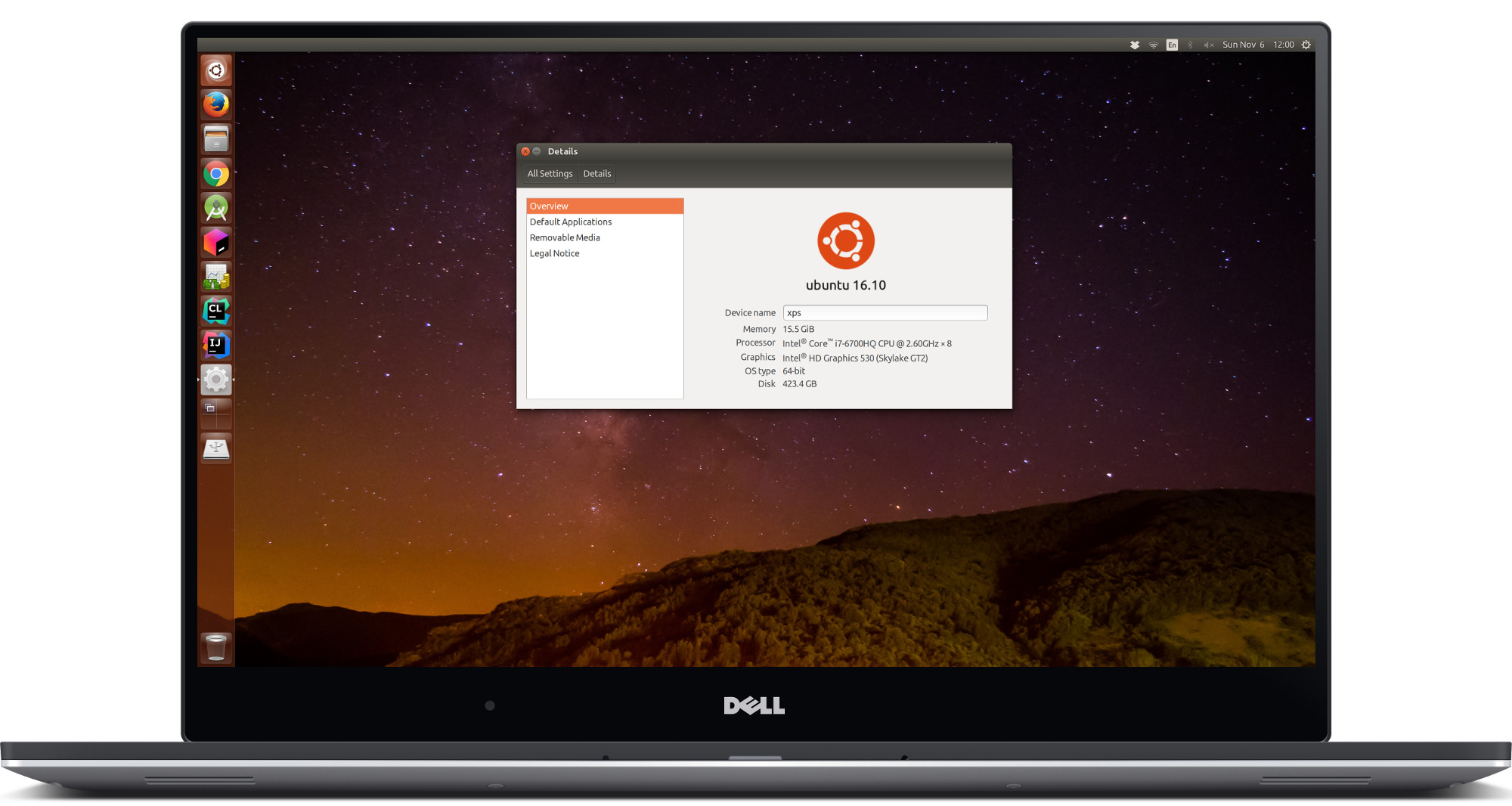 First, let's check specs. It is powered by Intel Core i7-6700HQ, one of the most performant mobile CPUs in Skylake lineup. It is not yet clear what exact unit is used in new MacBooks, probably the same. My configuration features 16 GB DDR4 memory, which is exapandable to 32 GB (and probably to 64 GB, when such 32 GB units will be available). This is a clear advantage for me. Lack of RAM was biggest struggle with my previous laptop. Unfortunately, we are living in the age when some team communication software can eat up to several gigs of memory…
For storage it has high-speed 512 GB m.2 NVMe SSD, which is replaceable as well, however I don't need to expand it yet. I'd only warn everybody not to buy configurations with additional HDD, cause it shrinks the battery significantly. HDDs will pass away soon, like CDs and floppy disks already are.
XPS also has dedicated NVIDIA GeForce GTX 960M video card in addition to integrated Intel HD530. It's a nice bonus if you'd like to play some video games on Friday night.
And the hightlight is, of course, the gorgeous edge-to-edge 4K screen. There are only few millimeters bezels around it, fitting 15" display into 14" chassis. And MacBook Pro Retina owners will definetly confirm, that once you used to use high resolution display, you can not go back.
New MacBook Pro might be a laptop of tomorrow with its 4 USB-C ports, but this one is more of a laptop of today: it has just one USB-C (Thunderbolt 3 with power delivery and external 4K monitor support), but it also features 2 USB 3.0 ports, HDMI and card reader. I don't yet have any USB-C devices, while there are numerous phones, drives, watches, lights I own and use with my laptop on the go.
If you don't understand the difference between USB-C and Thunderbolt. (Like i did) https://t.co/mFftm6i2ZU

— Victor Kropp (@kropp) November 2, 2016
These outstanding specs are packed into a great looking body. Touchpad feels and works great. In size and weight it is smaller and lighter than old MacBook and on par with recently announced one. I had no problems running Ubuntu on this hardware.
There are some not so good things, though: display is glossy and is touch. So you'll be force to clean it often. And the webcam is in awkward position below the screen. But that's mostly it.
I definetely recommend this laptop to anyone looking for a mobile powerhorse today. If you are frustrated by recent Apple unveiling, you should seriously consider this laptop.
Subscribe to all blog posts via RSS and follow me @kropp on Twitter.